GOBBLE GOBBLE!
Happy Thanksgiving everyone! This Thanksgiving we have so much to be thankful for. This year has really been a roller coaster of highs and lows. But we've gotten through it all and are blessed to have two little miracles in our lives. Happy 1st Thanksgiving Bella Rose! Trying to get a picture of both kids smiling or just paying attention was impossible, this is the best we got lol
We kept with our annual tradition and did thanksgiving dinner at Jay's parents house. Dinner was delicious Even with the diet (dairy/soy) restrictions I was still able to eat a lot of food! I seriously ate 3 plates full, but I will say in my defense it was a ton of veggies, so I can't feel bad. lol
Helping Grandma make mashed potatoes!
The kids had a great day! In the morning I made breakfast. I attempted to make "turkey pancakes" for Brayden, I think it ended up looking more like a dinosaur or turtle than anything but he loved them so that's all that mattered.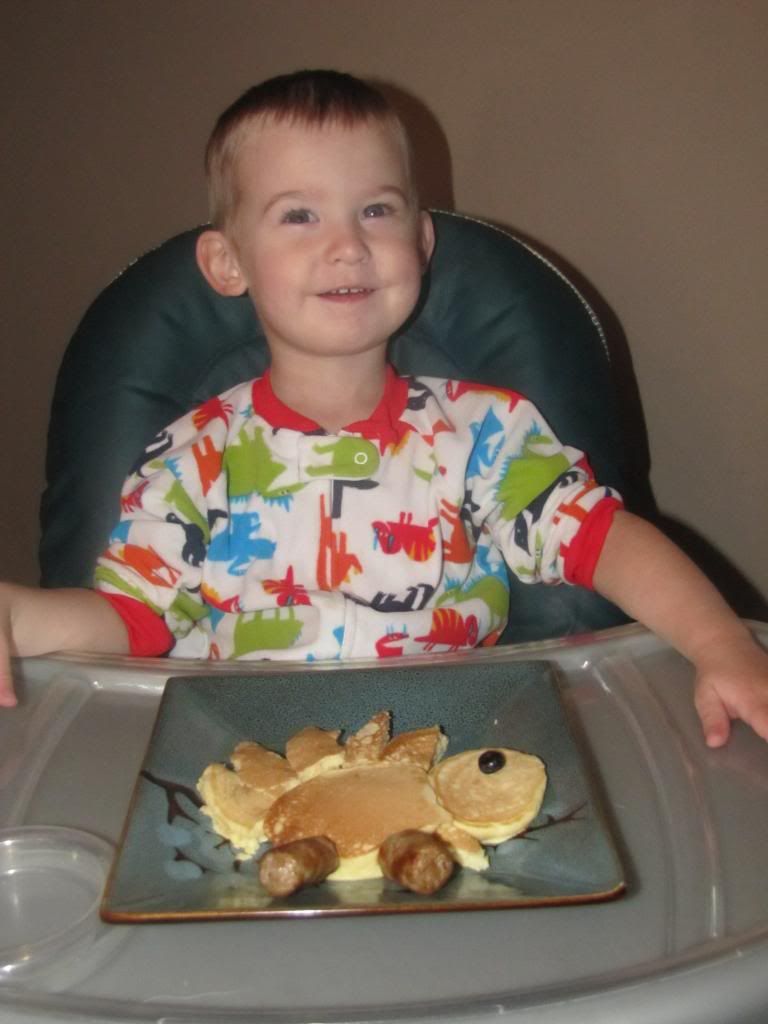 After Breakfast, Brayden helped me make a sweet potato pie and pumpkin spice muffins! That kid LOVES to cook! He is a pro at the kitchen aid mixer (supervised of course!), has figure out how to work everything on it and is great at pouring, mixing and most importantly test tasting. As soon as he hears or sees you starting to cook in the kitchen he runs in the dining room and gets a chair and tells you "I cook". He is too cute! I think we have a little chef on our hands, or at the very least he will be a great husband who makes dinner later. :)
I decided to make Bella a Thanksgiving outfit, which automatically meant there was going to be a tutu involved. lol I had seen some cute turkey things as inspiration and just kinda went with it. I think it turned out cute. I wish i had planned my time better so i could have done a little more with the shirt and or gotten a nicer onesie online but oh well. I think it turned out cute! Of course with a model like her, of course it looks adorable! (i may be a little bias!) For anyone who is looking for something special for their little ones, please let me know or check out my FB page
Designs by Cupcake Cuties
! Thankfully one of my kids sits still for pics lol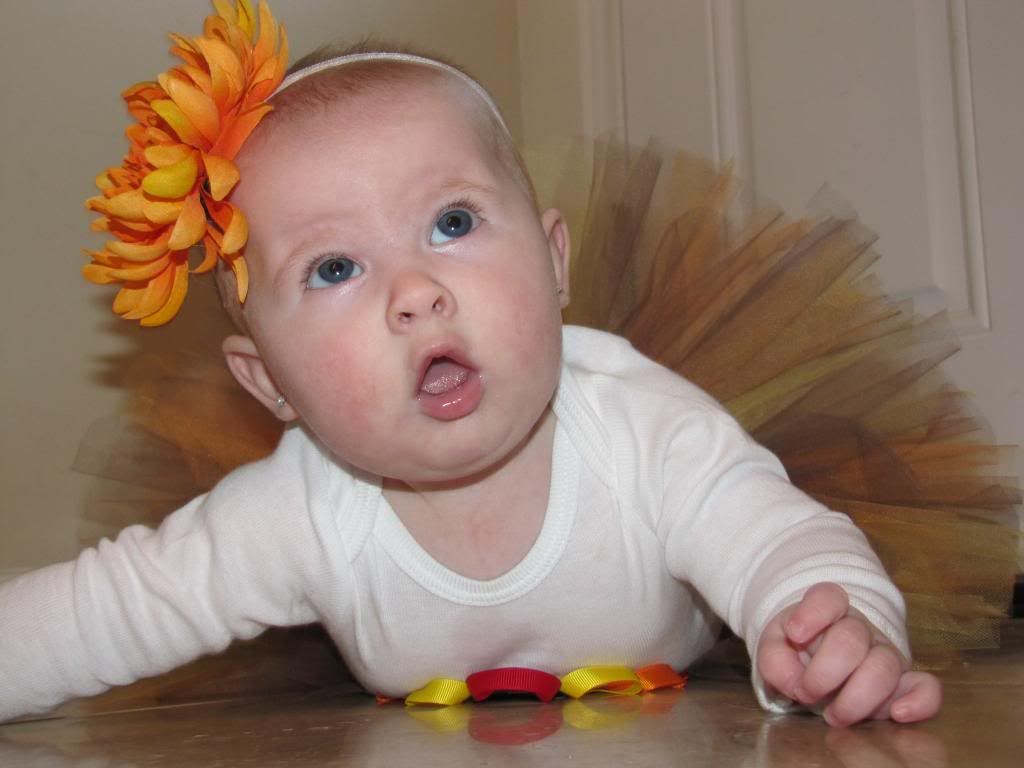 Bella also turned 4 months on Friday so I figured Thanksgiving would be the perfect time to try her first puree. I plan on making her organic food again but since it was a trial I got a few earth's best pouches to pick from. We ended up doing sweet potatoes with apple. I know, I know you're not suppose to start with a 2 food combo but she did great. She really liked it, but like all babies trying new foods made some hilarious faces. Despite her doing well with the puree I am definitely holding off on starting foods full time. We're going to do like we did with Brayden and do a combo of puree and baby led weaning. It worked out great for him. He loves all kinds of food and was on table solids completely by 9 months. Anyway, Bella is doing SO well with her weight gain and nursing that she doesn't really "need" supplementing. I really need to get all her GI issues squared away before I really focus on adding more things to her diet.
I also uploaded a video of her to FB you can check that out
HERE
This face is HILARIOUS!