We were a few weeks overdue for some milestone pictures but since Brayden decided to collide with the dining room table mid birthday party, we had to wait for his black eye and face to get better. Poor kid! They did Christmas pictures first, which we got a few really cute shots, but trying to get milestone pics AFTER holiday ones was pretty much a joke. Brayden just wanted to run around and Bella was just over it at that point. lol So I'm counting the individual shots as milestones too. We ended up going to Portrait Innovations. They do a good job for studio portraits, we usually go there once a year. I do wish we had some extra money to get professional shots again but hopefully sometime soon. So here's some of the photos we did get. We ended up buying 5 poses and they give you the photo cd so that's nice. I think they kids look adorable!! (but i may be a little bias)
These are the ones we selected!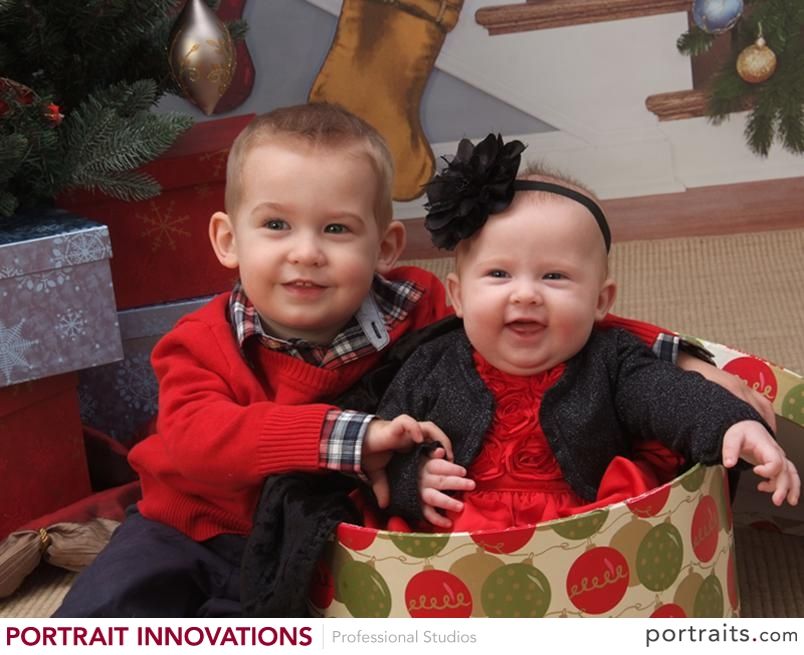 the coloring is a little of on this, didn't realize till after the fact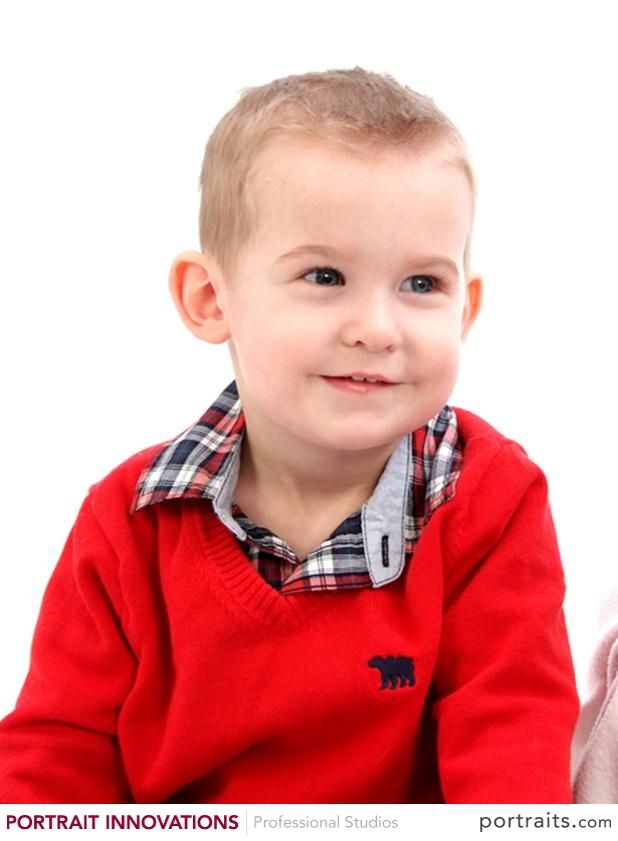 Here's a few more from the shoot!